Venturing into the world of ecommerce can be daunting, especially if you're starting from scratch.
After spending so much time researching, collecting inventory, and getting the initial logistics of your online store set-up, waiting for sales can feel completely agonizing.
Take a deep breath.
Instead of spending time staring at zeros on an empty dashboard, here are 4 things you can do to build your brand while waiting for your first sales.
Build Your Organic Social Media Presence
First and foremost, if you're considering starting to sell online you must have an organic social media presence.
No, you don't have to be on every social media platform, but you do need to be on those where your target audiences are. If you're unsure where to start, I'd recommend starting with Facebook, Instagram and Twitter.
* Social Media Pro-Tip: If possible, try and match your social media usernames to your brand/company name as closely as possible. Adding extra numbers or letters may confuse prospective customers and can look clunky. Keeping usernames the same across all social media profiles helps build a more unified brand presence.
Post Organic Social Media Content
Once you have your accounts set up, it's time to get social.
This is where you can show off your product images from photo shoots, instructional videos and really any other brand assets you have available.
To make this easier, you'll need to have a content library to pull from. Don't worry about having high-quality, professional images. As long as the images are well-lit and in focus, cell phone images will do just fine.
You'll also want to use curated images to break up your product photos. Think memes, funny videos and anything else that will resonate with your target audience. Using curated images can double your content library.
A few things to keep in mind:
Stay "on brand" when selecting curated content.

Avoid posting content that feels out of place.

Give credit to the original author.

If you're unsure where the post came from, try finding something else.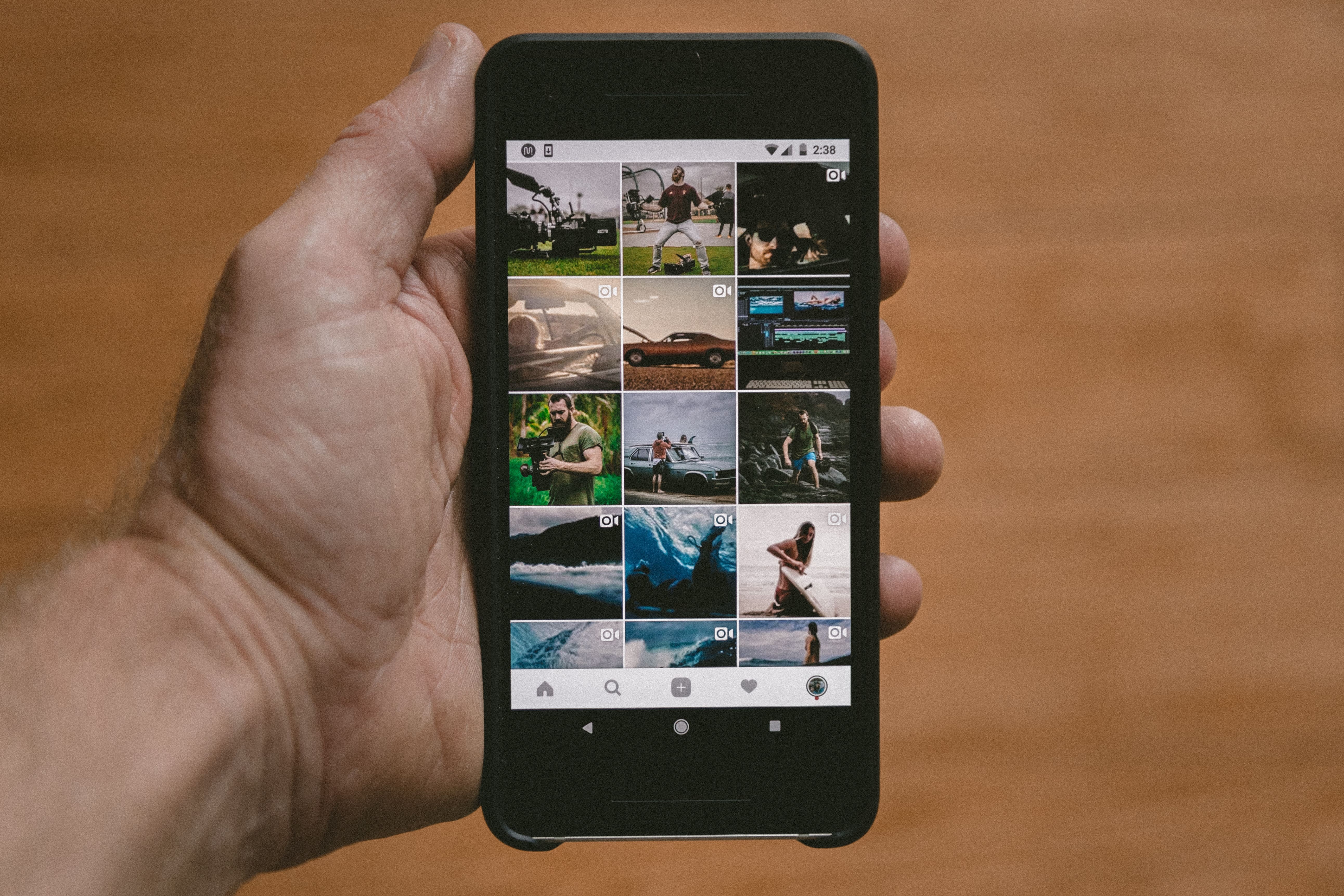 Post Regularly
Having a regular posting schedule ensures better brand visibility. Depending on the platform, you should be posting content at least once per day, if not more than usual when first setting up an account.
Due to the nature of organic social media, your content has a high chance of getting lost. To maximize your chances of success, you want to have more possibilities for customers to see your content.
Having a robust social profile with a consistent posting schedule can reach a larger audience and encourages customers to interact more.
* Social Media Pro-Tip: Automating your posting can ensure a full content schedule, but can also save you time. If you're looking for a good place to start, try social media scheduling tools like; CoSchedule, Buffer, Hootsuite, Sprout Social, or Meet Edgar. There are dozens of choices when it comes to social media scheduling tools, just make sure to choose the one that fits best with your specific needs.
Interact Within the Community
After you've started sharing your own content, it's time to engage with other accounts in the form of likes, follows, and comments.
An important step in building your brand, is growing the community around you. Unfortunately, the online retail space is a bit crowded, so standing out is key. Instead of seeming like "those other guys," interact with your community and start building trust and brand loyalty.
Keeping your brand voice in mind, interact like a real person. Don't spam other accounts, "like" a bunch of unrelated posts, or promote your own products within the comment section.
Generate Hype
Organic social media took contests to a whole new level. It's hard to scroll through any social media platform without seeing a giveaway of some sort. Most follow the same formula, like "tag a friend to enter".
If you're looking for a way to kickstart your customers when still awaiting sales, a giveaway could be the answer. Giveaways not only give you more brand exposure, but they also encourage social proof.
* Social Media Pro-Tip: Remember, you can always run these giveaways by hand. But, if you'd rather have a little bit of help, Woobox and Rafflecopter are popular for ecommerce choices.
Once the winners are chosen, you have the potential for reviews and other user-generated content. The more people interested, the better the chances are that customers will just buy the item on their own at the end of the contest period.
Brand Building
Reviews and social proof are integral to brand building. This is what signals new customers that your brand is legitimate and that your product is good. However, when waiting on your first sales you won't have a customer pool to pull reviews or customer images from.
In the meantime, having a great organic social media presence with original and curated content is a great starting place. Building a brand your customers trust will encourage sales.