Why should you try this?
Starting a Facebook campaign from scratch can be a daunting task. There are so many targeting options, it's easy to get that "deer in the headlights" look. To get an edge with our campaigns, we like to use whatever data we have available to better understand the customer. Google Analytics is a nice place to start.
The Short & Sweet Version
We're going to use demographic data and interest reports for Google Analytics to better understand our audience and ideal customer. Then, we will take those learnings over to Facebook and use the Audience Insights tool to carve out a target audience for our campaign.
So we take demographic information like this...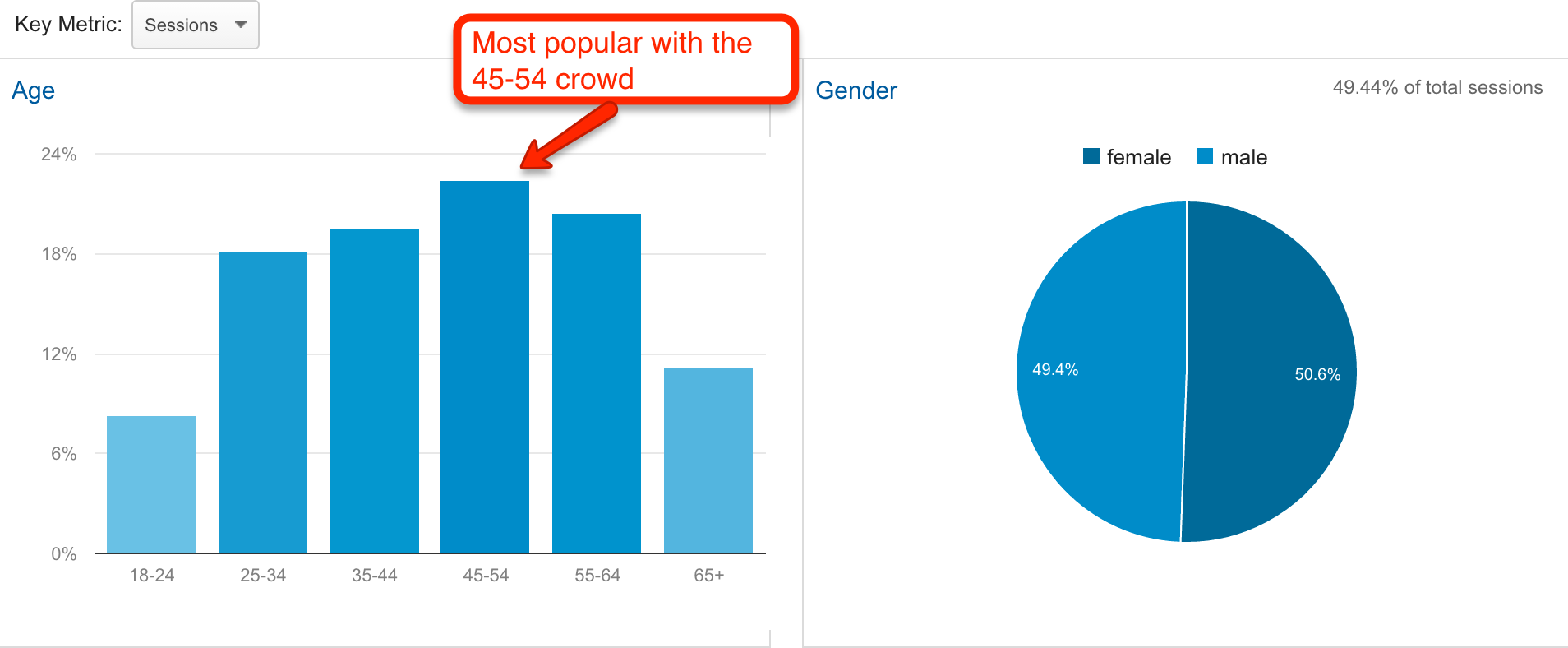 And combine it with interests like these...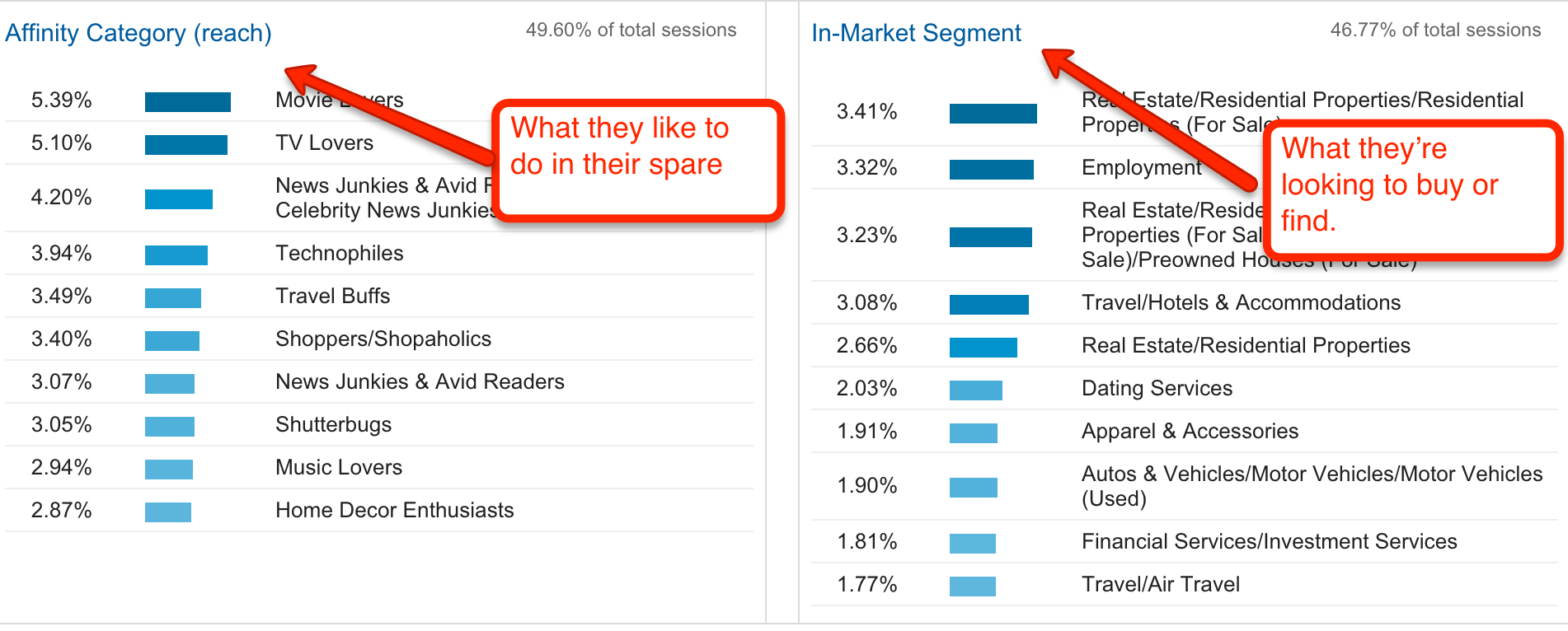 And that gives us some valuable insight about your target audience. It's way more helpful than just looking at how many visits you received to this page or that page.
Then we use this information as a starting point within the Facebook Audience Insight tool...

Rinse, Wash, Repeat as needed.
You can save these audience right within your ad account and build campaigns around them.
Shouldn't we just use lookalike audiences?
Ok, smart guy (there's always one of them, right?). Obviously, if you have a customer list you'll want to build lookalike audiences. But in some cases, you or your client may not have enough customers (or a high enough match rate) to provide a meaningful sample to Facebook. Or, there's some kind of technical or legal barrier that slows down the process and could kill your campaign before it ever gets off the ground.
Helpful Reads
How to Enable Demographics and Interest Reports in Google Analytics
The Beginner's Guide to Using Audience Insights
Like this article? Want more like it?
Subscribe to get notified when we publish something new.