Frustrated by your Adwords account? Are you finding it difficult to get a decent cost per click (CPC) in an industry that shouldn't have high click costs?
Or maybe you just want to show your team that you can cut costs, while still providing qualified leads for sales.
Adwords can be rough to optimize. With so many variables it's difficult to know where to start. One of the most effective ways to improve your account is to start with Quality Score (QS). In this guide, we'll take you through many aspects of QS and what you can do to optimize your campaign.
What is Quality Score?
Quality Score in Adwords is a number, out of 10, based on the likelihood to provide the user what they are looking for. The score is based on the relevance of your ads, ad groups, keyword choice, landing page, and your campaign history.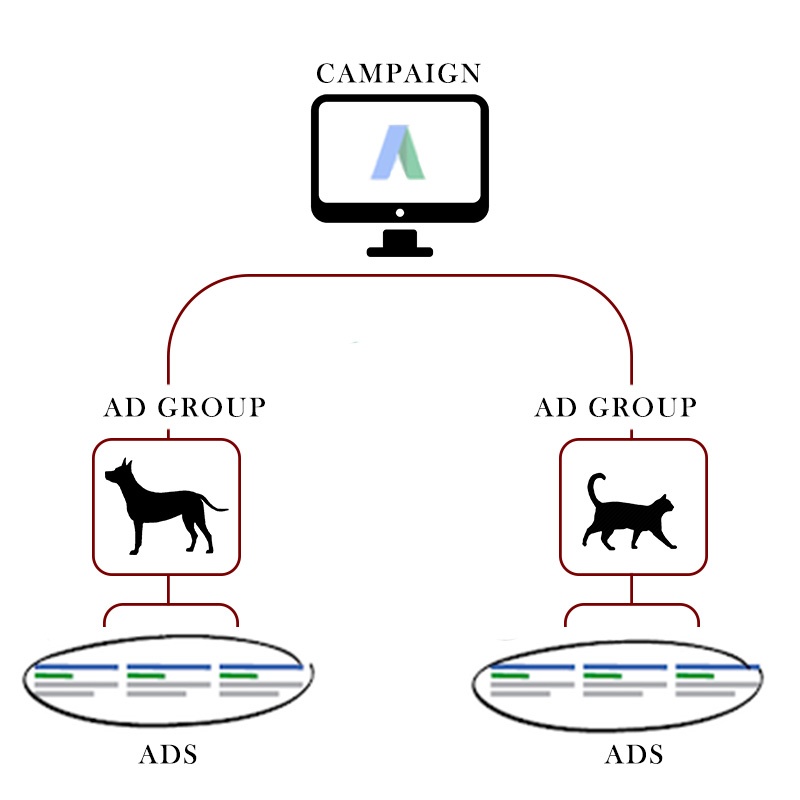 A Low Quality Score
A low QS is anything under 7 often relates to a higher CPC, similarly QS of 1-3 is going to have a CPC of the highest range. It's common to find low quality scores for a variety of reasons. This might include a low CTR on your ads, or elements of your campaign not relating.
A low quality score campaign.
Landing page for downloading an ebook called "How To Improve Cold Call Conversions for Software Companies"
Your Ad:
Sell More SaaS Products
We have the answer
Keywords that include: broad match sales, broad match saas sales, and broad match sell more tools.
The Effects of A Low Quality Score
A low quality score may result in any of the following:
Low ad rank

Higher Cost Per Click (CPC)

Lower Click through Rate (CTR)

Fewer ad impressions

Future account implications
Overtime a low quality score leads to a drop in ROI. Since most marketing teams need to optimize their costs and deliver a respectable ROI, it's imperative that QS is as high as possible for every campaign. Because QS is such an important metric, Tomorrow's Online Marketing included a low QS as one of the top 5 PPC mistakes you can make.
What's Google Thinking?
Google wants people to click the most relevant ad, and find what they are looking for. If the quality of the ad/landing page/keyword match is low, your solution won't be a good result for the searcher, and they'll have to click on more ads and results. This makes for a poor user experience, where users may potentially leave Google unsatisfied, lowering the chances they will come back.
[Image depicting the user experience from Google's point of view.]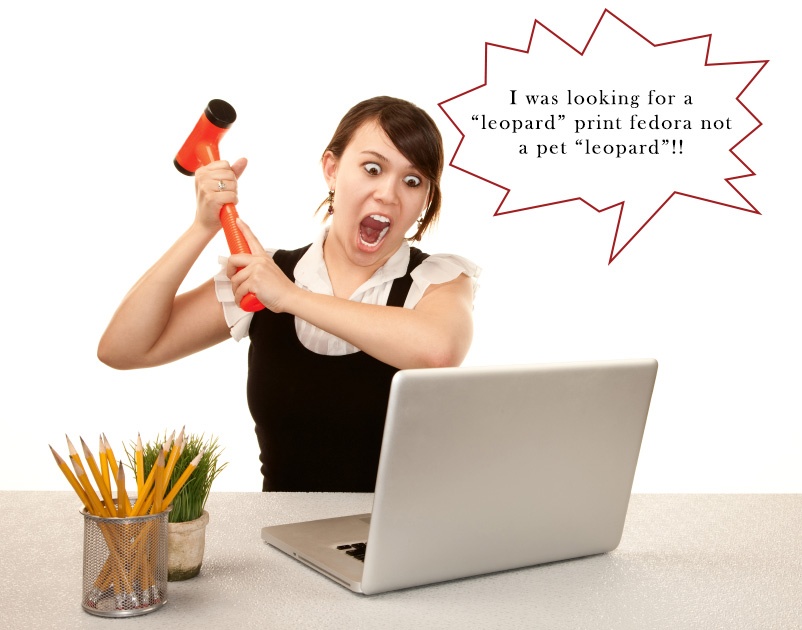 Elements of a Perfect QS Campaign
There are a lot of options for improving quality score. We'll start by discussing each element of the campaign, and then tying it together with a high level of relevance.
[Image of all matching aspects of campaign, using examples.]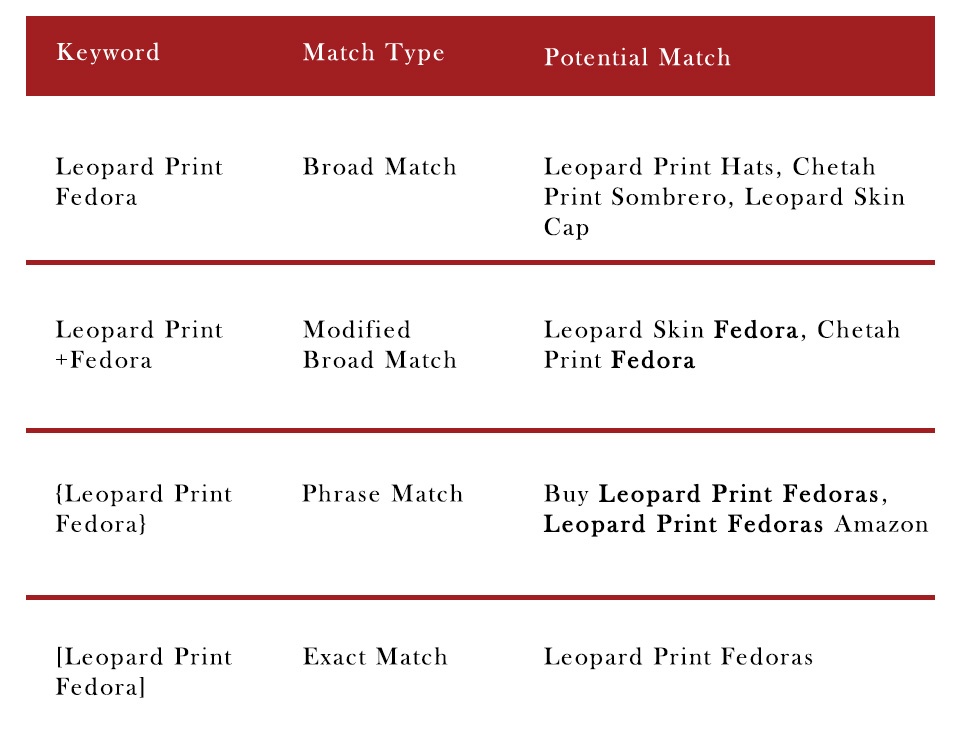 Keywords
Keywords are more than "what did the user type as a query?". Keyword types, length and connection all play a role in quality score.
If your keyword is too broad (ie: apples) it will impact quality score because it will be shown for every query mentioning apples, and not every query will be related to your solution so CTR will fall.

If your keywords don't relate to your landing page/solution users will return to Google proving a poor relationship between the query and product.
Keyword Types
This information on keywords types is widely available, but worth repeating.
Broad match: these keywords are loose fitting and result in a wider viewing of your ad.

Keyword: dog collars

Search: collars for my puppy
Expert tip: When you can avoid using broad match keywords, do so. They often inflate views, kill CTR, and increase costs.
Broad match +modifier- keywords that allow additional variations of the keyword.

Keyword: +dog collars

Searched term: dog's collars
Expert tip: This can decrease views, but may again lead to the same problems as broad match keywords. It may be beneficial to use this type of keyword when dealing with keywords that get very few monthly views.
Phrase match: keywords that stay together in longer searches.

Keyword: "dog collars"

Search: dog collars for walks
Expert tip: These provide a closer match for your campaign, but will need a decent sized negative keywords list.
Exact match: keywords that match the search exactly.

Keyword: [dog collars]

Search: dog collars
Negative keywords: keywords that help your campaign not show for certain queries.

Keyword: -suede

Search Avoid: suede dog collars (your ad will not show for any queries that include suede.
You must spend time choosing keywords that match the user's query as closely as possible. Follow these guidelines to choose the right keywords for your campaign.
Use a keyword search tool to estimate monthly searches.

When brainstorming keywords think "what keywords would a user need to type to only find my solution" (ex: iphone vs iphone 6s 128GB).

Choose keywords before building your landing page or ad.

Brainstorm a decent sized list of negative keywords.
Keyword Tools to Use:
Wordstream

Google Keyword Tool

Keyword.io
Ads
Ad groups: Every Adwords campaign contains groups of ads and the keywords that should match very closely. For an example, look at the campaign below:
Ads in new expanded text format:


Keywords:
[Brand name dog collar]
[Brand name dog collars]
Smaller ad groups with short keyword lists contribute to highly relevant campaigns. In fact, some experts suggest having just one keyword ad groups are the best way to go. This is best because it allows you to focus your ads on that single keyword, you won't have any questions about how tightly aligned your group is.
Expert Tip: While It is easier to add several keywords, keyword types, ads, and ad types into one campaign, but this complicates tracking and quality score. With some spreadsheet skills and Adwords Editor, ads and keywords can quickly be situated into several small, cohesive ad groups.
Segmenting Your Ad groups & Campaigns
One of the biggest areas where people new to ppc mess up is by not segmenting their campaigns and adgroups enough. Experts know that campaigns should be separated based on geographic locations, age (when necessary), search or partner network, and desktop or mobile.
Similarly, ad groups should be separated based on keywords similarity and landing page. By doing this you'll have more control over every aspect of your campaign.
This will mean multiple campaigns and adgroups to manage, but it is the only way to be sure you can understand resulting data without question. You don't want to be in a situation where you have thousands of clicks, and then wonder what percentage of them came from mobile, and if your ad would have been more effective if you had written a shorter message.
Writing Ads:
It takes a good copywriter to come up with ads that work for Adwords campaigns. But, you can begin by using this formula on the search network:

Ad Headline: Keyword (it will appear in bold) and benefit if it will fit.
Benefit of using your solution and Call to Action (CTA)
URL: Domain.com
For the display network, it's good to put together an ad that grabs attention. For example:
How I Lost 35 lbs in 1 Month
Benefit and Call to Action
Character Limits for Ads:
With the new expanded text format, you have the following character limits:
Headline: 2 sections of 30 characters each.
Description: 1 line of 80 characters.
URL: Domain.com with sub directory of up to 15 characters.
You can read even more about expanded text formats in this article.
[Image on example ads and new character limits.]

Click thru rates (CTR):
How often your ad gets clicked is a major part of quality score. It indicates to Google how relevant your ad and ad copy are to the keywords you have chosen. Within hours of your ads going live, you'll begin to see your CTR. It's good to have it around 2% or more, anything less than 1% is bordering on trouble.
If your CTR is low, the first place to look is your ad copy. Is it enticing? Would you want to click it if you were searching for the keywords you've chosen?
If that isn't the problem, keywords are. Go back to your keywords, make sure the adgroups are tightly related to your ad copy. Make sure you have chosen an appropriate type of keyword. Exact usually has fewer views than Phrase, then Broad. And make sure you have a negative keyword list.
URLS and Quality Score:
Past display URL history does affect the QS of future campaigns. Information about past campaigns, click through rates, and impressions has been collected by Adwords.
This only refers to the actual Display URL, not the root domain. The difference is domain.com (a root domain) and domain.com/landing-page (a Display URL). These can be changed easily through your domain cpanel if necessary.
Landing Pages
Once you've optimized your campaign in Adwords, it's time to look at your Landing page and website. Google will crawl this content and based on the relation to your campaign, adjust your quality score.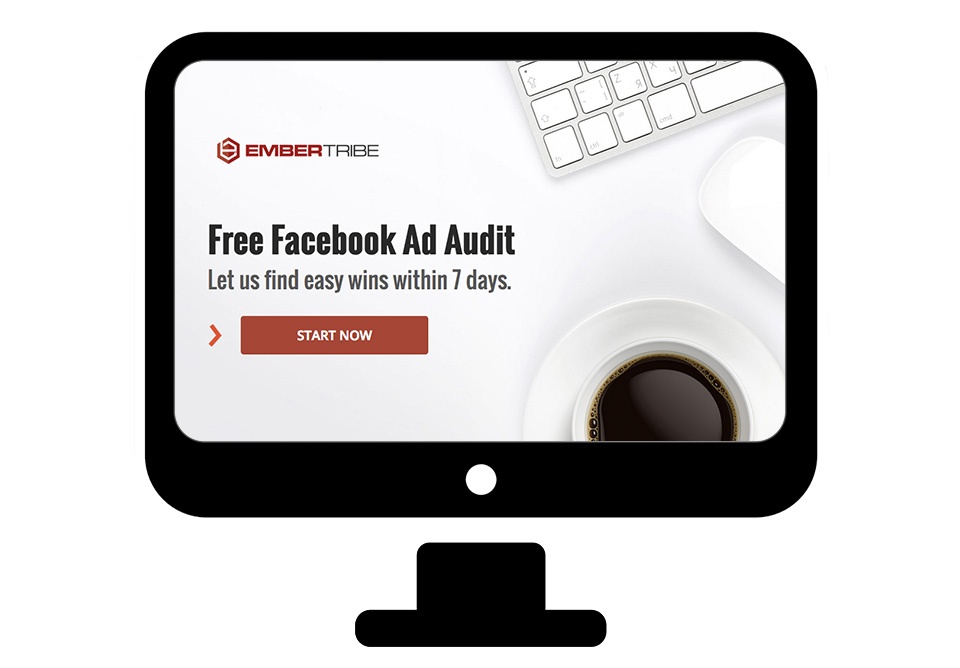 Your content should contain keywords that are in your campaign or highly related. For instance dogs, puppies, dog, puppy, etc. Your images should also match, since Google has technology that can scan images and identify what the picture is of.
Your headline for the page should help the user make a connection between your product and the problem they are experiencing.
For relevance purposes you'll also want to include appropriate SEO tags and meta data. Here is the most relevant information on what to include on your landing page:
A descriptive page title: <title></title>

A benefits focused page description (include keywords if they fit).

An appropriate and short URL:

http://domain.com/dog-collars

Is mobile device ready.

Has multiple campaign keywords in content.
An additional element that affects QS is time on page. With a relevant campaign, the solution you present on your landing page should be a perfect match to the problem the user is having. When this is the case users should not have to return to the search engine to continue their search. http://searchengineland.com/pageviews-time-site-bounce-rate-predict-changes-quality-score-revenue-227898
Expert tip: One reason users might leave your site is because you don't have a proper landing page in place for every search query. While it is a tedious task, it makes a huge difference in conversions. http://www.wordstream.com/blog/ws/2013/04/16/best-landing-pages
Now that you've seen what a perfect campaign includes, you might want to fix your own campaigns. Here's how:
Find QS:
Inside Adwords, follow these steps:
Visit Campaigns.

Select the Keywords tab.

Enable the QS column by:

In the toolbar click Columns from the drop-down menu.

Choose Modify columns.

Choose Attributes.

Choose Add next to QS

Click to Save.

Scroll Right to see QS column.
For Adwords Editor, you can find your QS with these directions.
Quality Score Quick Fix Checklist:
Am I using Single keyword ad groups?

Are my keyword match types too broad?

Is each keyword in an ad?*

Is each keyword on the landing page?*

Do I have appropriate SEO data on my landing page?

Is my ad compelling for the search query?
*Variations of the keywords can be in the ad or landing page and still be relevant matches.
In each adgroup compare the keywords, ads, and landing page for relevance. Remember to start with adjusting keywords based on intent and type. Then look at the ads to make sure they describe a solution that matches the query. Last but not least, edit your landing page to include the SEO and keywords that match your campaign.
Alternatively, if your campaigns need several changes, you can start new campaigns, and adgroups using Adwords Editor and Excel as described above.
https://support.google.com/adwords/editor/answer/56368?hl=en
Here is a spreadsheet you can copy as a template. It is filled out with a starter campaign. https://docs.google.com/spreadsheets/d/12oabtx8F1llB57ZFQsIBQJPrComPc3QpotR1NG_SQGs/edit?usp=sharing
You'll notice in the sample template the links go to red dog collars, organic dog collars, etc. Users must see the collars they have searched for upon landing on your site, or you will experience higher bounce rates and a lower QS.
Conclusion
For beginners it might be difficult to weigh the different aspects of your campaign as they relate to QS and resource investment. It definitely takes more time to set things up as the perfect campaign, but in the long run it'll cost less money.
Similarly, it's much easier and cost effective for both the total campaign and testing, to do things right from the beginning instead of adjusting a campaign and relaunching.
What are your quality score experiences? How did you overcome them?