Set It and Forget It:
If it's a Basic Principle of Crockpot Cooking, It Probably Won't Cut it with Your Digital Campaigns – A Case for Active Campaign Management
More and more companies – particularly B2B companies – are dipping their toes into the digital marketing ocean, unwilling to be left behind as their competitors enjoy the spoils of PPC campaigns and content gone viral.
One of the most frequently asked questions we receive from businesses wanting to start out is, "So can we just pay you guys to create a campaign and launch it, at which point, we'll let it do its thing and just keep putting money into budget?"
In old world marketing, this approach made a lot of sense. You found a winning campaign and trusted it to perform as it always had, all the while being the automation hero who saved the company all sorts of cash on maintenance fees and time.
In the digital marketing world, this is, quite simply, a waste of your marketing budget.
Campaign management in the digital world is different
Unlike most other marketing channels, digital marketing provides real-time insight into how the campaign is performing, who is interacting with the content and the action each user is taking upon interacting with that content. This intelligence can and arguably must be leveraged on a continuous basis to improve the campaign.
Also, with traditional marketing tactics, if you didn't revise your campaign or approaches for an egregious amount of time, you really only missed out on opportunities. In digital marketing, neglect can actually damage your performance.
Active Management: Refining and Recalibrating Your Campaign
It's important to understand that on Day 1 of your campaign, you are essentially acting on a hypothesis. Even with hours of research, detailed user personas and droves of industry knowledge, the targeting on which you'll build your campaign is simply a guess – albeit a well-informed guess. Your ad and landing page may be fine-tuned with best practices, but they should also be considered first drafts. You should be editing and refining all elements of your campaign routinely, based on what you discover from the data and results.
With this in mind, it is critical that you understand that for the first few weeks – don't cringe, even months – you will simply be testing what performs well and what doesn't, refining your hypothesis with analytics and data produced by the campaign.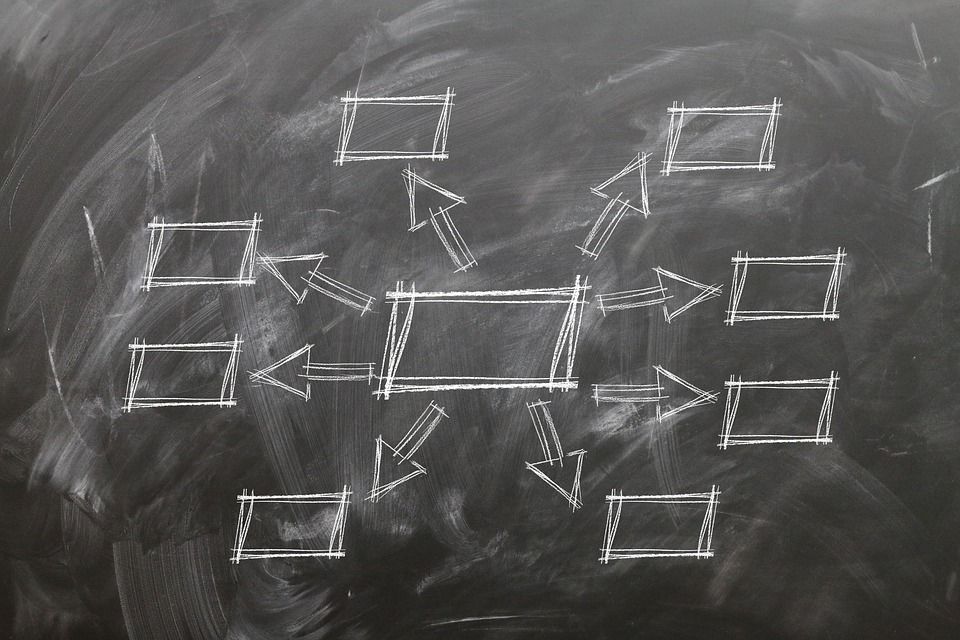 Remember that few other marketing avenues so immediately deliver the hard numbers by which you can make necessary adjustments. When your ad doesn't perform as you'd like right off the bat (when, not if), the initial analytics will immediately start pointing you in the direction of the problem – and, if you know how to react accordingly, the solution.
Elements to Continually Adjust and Modify
All elements of the campaign should be re-evaluated, not only on their own merits and performance, but also in the context of the campaign and how they interact with each other. The following variables should be continuously considered, tested and tweaked for increasingly optimized performance:
Targeting-- If you're running paid search, keywords are the foundation of your campaigns. The prudent marketer invests significant time in keyword research before ever launching a campaign. Nonetheless, it is impossible to truly optimize your keyword selections and combinations until you have watch them perform over time, expanding your data set of results.
You should also keep in mind that keyword performance can be cyclical or seasonal, depending on nature of the campaign. It is critical to keep revisiting your keyword strategy, even after a considerable amount of time has passed and you think that you've fully optimized your campaign.
Likewise, for display-based and paid social efforts, regular review, updating and even elimination of parameters like age, gender, interest, hashtag usage, location, education and online behavior is vital to success. Finding out what doesn't work in these channels is often just as important as finding what does.
Ads – When someone types the magical keywords or scrolls through their feed and stumbles across the ad you've painstakingly crafted, you want to make sure that your first impression with this potential customer truly grabs attention. Not only does it need to cut through the cacophony of noise on the internet and cause them to pause, it must also concisely state enough information that the user clicks, watches or engages. This in itself can be an art.
Simultaneously, your ads need to be precise enough to not be too widely appealing. That may seem counter-intuitive, but remember that the more accurate your ad can be to your specific target's interests, pain points and desires, the more effective it will be. Which is more likely to drive a qualified customer, "Save Money Now" or "Save Money on Drop-Shipping Costs"? Messaging, imagery, and word choice all play a part.
If you are getting impressions and not clicks, you need to take a moment to test your ad.
Relevant Content -- Whether it's Google's Quality Score, Facebook's Relevance Score, or others, ad networks are clear that their top priority is connecting users with the exact right content, offers and information. They want your content to match closely with the user's search or interests and be valuable, practical, and intriguing. Ad channels reward relevant and timely content with better costs and more exposure. With this in mind, a good marketer should plan to update and improve their offers and landing pages on an ongoing basis.
For paid search, as you re-engineer your keyword selection, you should be integrating a parallel keyword strategy into the content on your landing page. This doesn't just mean trying to figure out how to squeeze keywords awkwardly into content without anyone noticing. You should consider why such keywords are performing well and be mindful that they point to topics and information that users are searching and eager to learn about. This should inform the content you create for the user to find.
Engaging User Experience -- It's also important to consider user experience, or UX. Is the design and content of your landing page laid out so that the user can easy scan and find what they're looking for? Does the presentation of information seem haphazard, or does it methodically lead the user through a story they identify with? If the layout is clunky or the user can't find the information, the bounce rate will be just as high as if great content wasn't there to start with.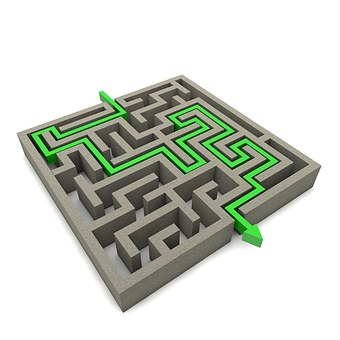 One of our key pillars at EmberTribe is a commitment to user-centered design. We invest the time it takes to understand your target customer and internalizing that customer's needs and wants. With this level of customer understanding, we can create landing pages and optimize them to deliver the exact experience your customer wants, making it as easy as possible for the user to navigate a path that leads to accomplishing the goal you have for him or her.
Messaging -- Keep your messages concise and prioritized. Every landing page should be specific for the campaign(s) that is running to it - not all users care about all your features, benefits or options. A landing page shouldn't be an afterthought, but rather the outpouring of your combined research and data collection efforts, and a constant source of optimization and learning. If you treat it like that part of your house you clean once every two years, you'll be pouring ad dollars into a leaky bucket, wasting funds on a daily basis.
Budget -- With the refinement of the campaign comes a better understanding of how to allocate budget. You are equipped to dynamically reallocate cash to audiences and strategies that are currently showing the best performance. And while you're at it, don't forget to allocate funds for Research & Development - informed testing and iteration of new opportunities is typically a huge source of wins for our clients.
Goal management is different in digital
Differentiation between macro and micro goals becomes a priority as you are evaluating, testing and refining your digital campaign. During the initial design phase, campaign managers should be able to clearly define a macro goal with just a few supporting micro goals. For instance, most people don't buy cars online. They do, however, research and, in the process, call the posted phone number of a dealership that has their ideal car in stock. The macro goal involves driving a car off the lot; the micro goal is much higher in the sales funnel when the buyer initial reaches out to the dealership.
It's important that campaign managers be mindful of these goals as the campaign is created and as they consider adjustments to make for traffic and conversion. Are you attracting the users you want for both the macro and micro goals? Will those users convert on the micro goal once they arrive at your online property?
Some degree of agility is required to make these necessary adjustments and still remain within the parameters of these goals. It doesn't matter how many car-less individuals come to your site if they aren't ready to buy the car today and aren't directed to the phone number they need to act on the step they're ready to take right this second.
What is different about how EmberTribe manages campaigns?
We do things a little different at EmberTribe. Our model is structured on testing and analytics.
We are dedicated to data. The patterns that emerge as more data points are compiled from days, weeks and months of campaign management are our lifeblood. This is a science, and our team is dedicated to achieving quantifiable results by managing campaigns by the numbers, blending creativity and analysis for a product that preserves brand, perceptions and best practices while delivering quantifiable results.
Our team conducts weekly evaluations of every campaign we have launched, utilizing a testing queue to look at each campaign from dozens of possible angles. We look at the micro and macro goals of each client and determine how the campaign is performing in the context of those objectives. If we don't feel that our tests are adequately gauging metrics against those goals, we create new tests that will align.
Low-hanging-fruit steps your organization should take now -- Where to begin?
Refining landing pages – Much is said of great ads and genius keyword bidding, but landing pages are the unsung hero of paid campaigns. If users are clicking on your ad only to arrive on a limp landing page, expect your bounce rate to kill your investment. And trust us - Google, Facebook and others will notice.
Ad networks reward engaging, relevant content. It's in their best interest to make sure that when people click on an ad, they are brought to information that matches the ad and is helpful to their search needs. A high bounce rate shows that is not the case, thus lowering your rank or score.
Calibrating budget – Are you wasting money on under-performing elements of your campaign? Nothing siphons valuable ad dollars like pouring money into outdated campaigns that have never been revisited to determine if they are performing at their full potential.
You can quickly narrow those cost margins by leveraging the business intel you obtained by revisiting your campaign and reallocating budget to keywords and strategies that have proven they can perform.
Get outside perspective -- Google and Facebook have strategically created services that provide the best possible search for the user and deliver information that is both relevant and valuable for each unique user. This sense of altruism and greater good aside, they are still focused on taking in as many ad dollars as possible. Every feature and automation within these platforms is focused on getting marketers and businesses to spend more ad dollars. It's easy to fall down that hole, decreasing maximization of your budget for the results rendered.
You owe it to yourself (and to your budget) to have a third party manage these campaigns with your best interests in mind. For this reason, at EmberTribe, we don't charge a percentage of your ad spend. Rather, we fee based on results we achieve for you.