Summary
There are many ways to get new leads, clients, etc but one of the best ways that we've found is by doing a little research on your competitors' unhappy customers. Understanding their frustrations can help you create effective ad copy!
Here is how we do it:
Transcript
One of the fastest ways to generate more leads, users, sales is to go after the customers of your competitors who are just not happy.
And to do that, you need to understand what makes these people tick, and really at the end of the day, what they're unhappy with.
So to do that, we use a site called TrustRadius.
And basically this is a review site where you can see what people are saying about different products.
So I'm going to pretend that I'm in the marketing automation industry, and I'm gonna research
Infusionsoft as a mock competitor.
I'm going to check out their profile.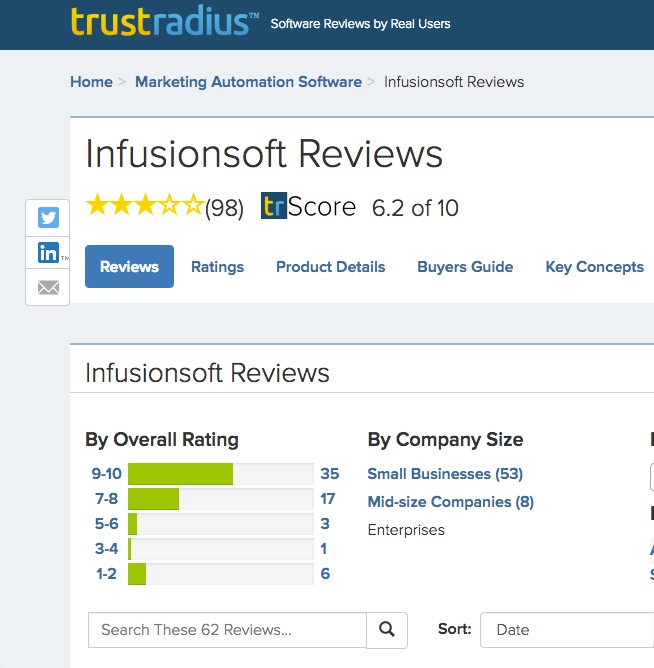 What I'm looking for are the people who are really upset with this solution, so I'm going to filter for the lowest star rating.
Now I'm going to go through and look at the cons, the things that people hate.
So this person is saying that it's confusing.
This person is angry that there's not really good API integrations.
I'm going to scroll through.
I can see that there's a trend here.
People aren't happy with API stuff.
I'm going to go through and just start to take notes on what people are saying.
If I want to speak to the API solution, I'm going to talk about how easy it is to integrate my solution with all the tools that you always use.
Or if people are complaining about how confusing the competitor is, we're going to talk about things like how easy it is to get started or how long it would really take for you to launch your first campaign.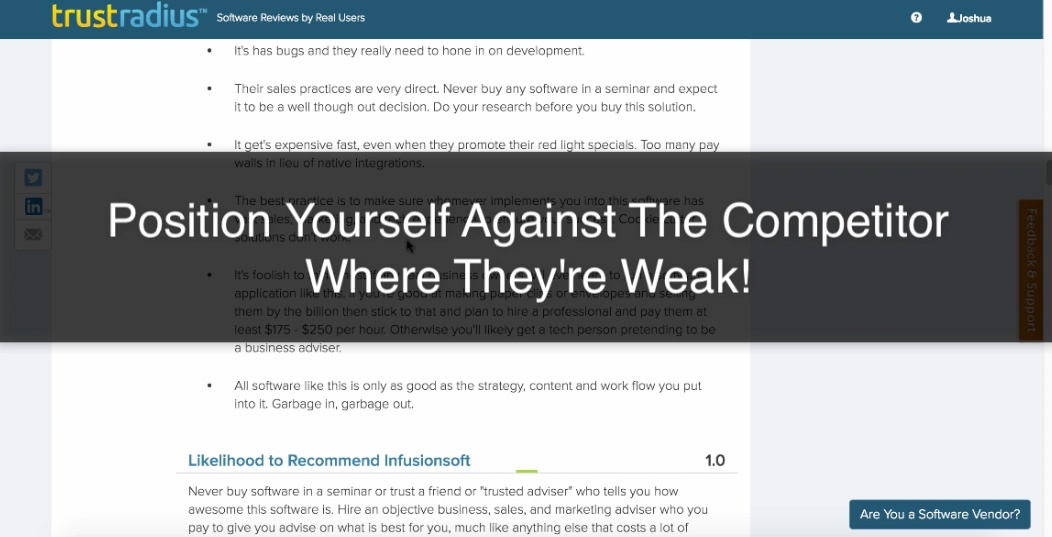 The idea is to start positioning yourself against your competitors in such a way that speaks exactly to the things that people are expressing they hate about the competitor.